Best Beats Studio Buds Cases 2023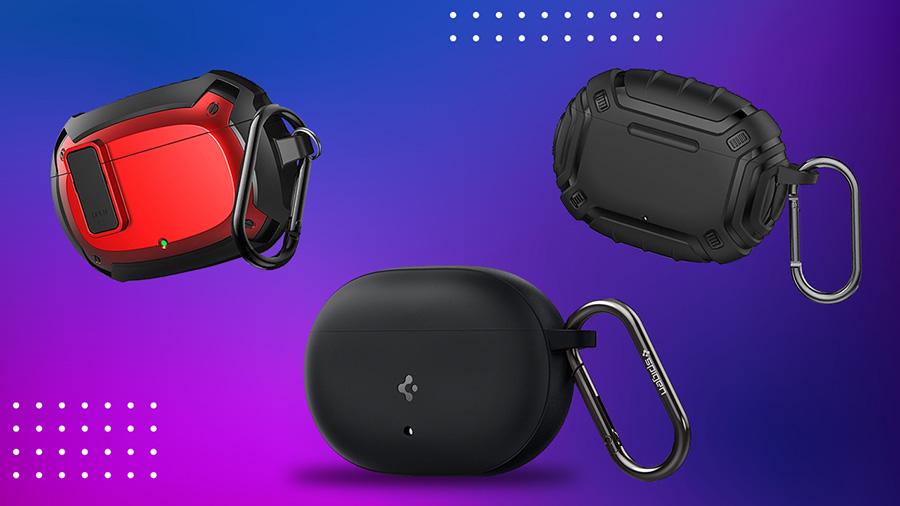 One of the most convenient ways to listen to music, podcasts, and audiobooks while on the go is to use true wireless Active Noise Cancelling (ANC) earbuds. Whether you're traveling, exercising at the gym, or simply commuting to work, they provide a portable, hands-free, noise-reduced solution to listen to audio while being active.
Apple's Beats Studio Buds are among the best you can buy. Given its appealing features for Android and iOS users, it's easy to see why these earbuds are so popular. While the Beats Studio Buds are excellent, a brand-new pair can be tough on your wallet. At $150, you'll want to keep them protected.
Fortunately, there are many tough cases that add extra protection and portability to your earbuds. To help you make the right choice, we've found the best Beats Studio Buds cases worth buying.
Best Beats Studio Buds Cases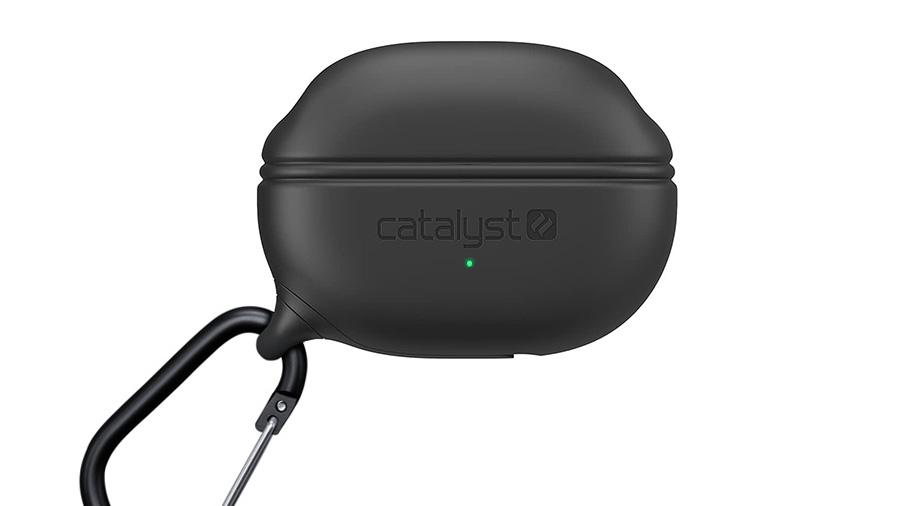 With the Catalyst Waterproof Case, your Beats Studio Buds charging case is protected from the elements. Because it's IP67 rated, the case is waterproof up to 3.3 feet (1 meter). The Catalyst case has a premium feel. It's made of soft-touch silicone and has a grippy finish. Suppose you happen to drop it, no problem. It has been engineered to meet or exceed military standard 810G for drops and shocks from 4ft. Your case is completely insulated, and the charging port is accessible thanks to a waterproof plug on the underside of the case. Additionally, the charge light is visible through the case, so you will always be aware of when you need to recharge. When you're on the go, it's simple to attach the clasp to bags, belt loops, and other belongings with the help of a handy aluminum carabiner clip.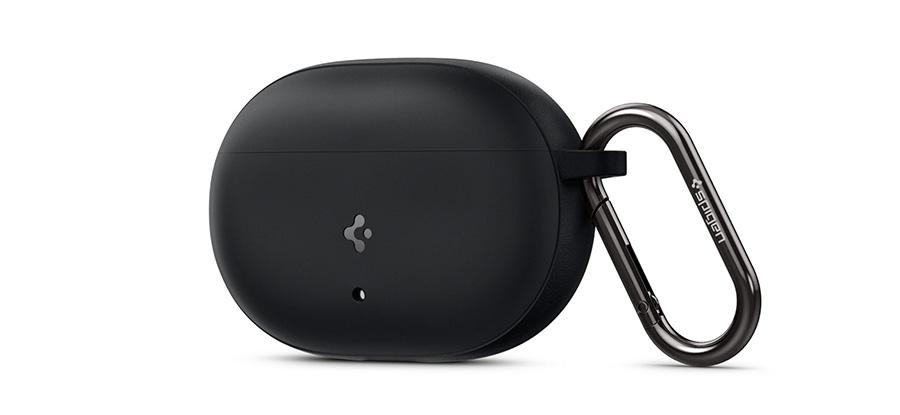 Spigen makes cases you can trust, and this offering from the brand is no exception. The Spigen Silicone Case for Beats Studio Buds perfectly compliments your device thanks to its minimal design. Without adding additional bulk, it provides long-lasting protection, shock absorption, and scratch resistance. The soft-touch silicone body has comfort and grip when you need it most. The case includes a carabiner clip to ensure your earbuds are always portable. Like the brand's excellent Apple accessories, the Spigen Silicone Case for Beats Studio Buds has precisely designed cut-outs for the LED indicator and charging port for easy accessibility. Best of all, it also works with wireless chargers.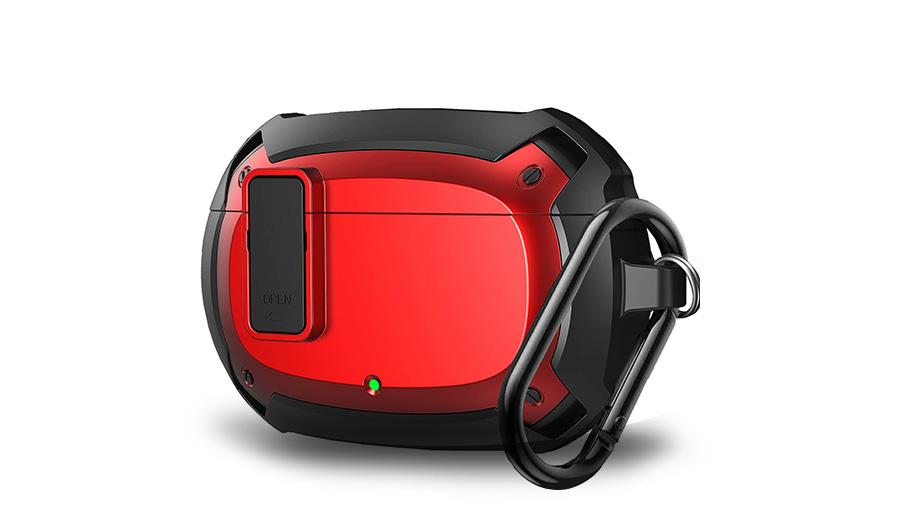 With Otopo's Protective Case, your Beats Studio Buds are safely enclosed in a full-body shockproof shell. The case has a matte appearance for easy handling and optimal protection. Made of high-quality, sturdy TPU (Thermoplastic Polyurethane), the Otopo Protective Case offers a locking mechanism that secures it against drops. With the included handy carabiner clip, your Beats Studio Buds won't get misplaced. Just clip it to your belt loop or backpack and go. The protective case cover for the Beats Studio Buds supports wired and wireless charging while the case is still on. The accessory is available in black, black/blue, black/green, and black/red colors.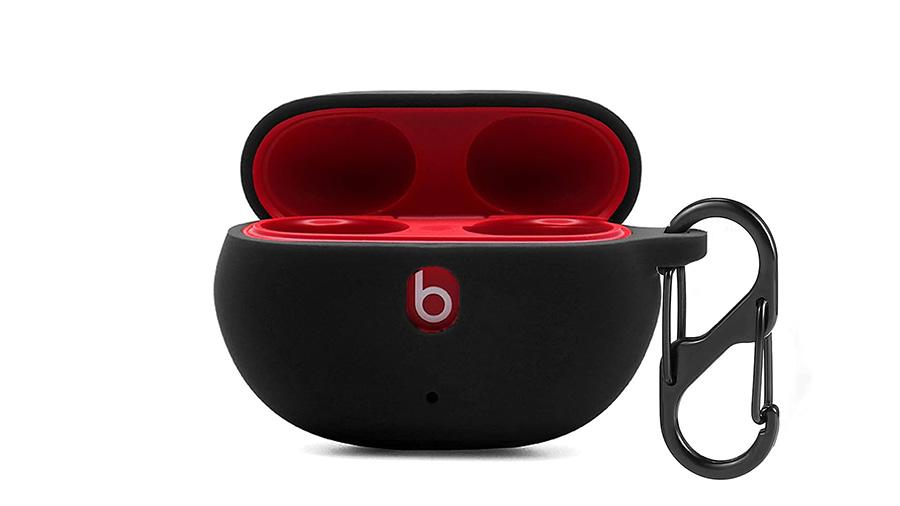 LiZHi's Silicone Case is a handy little case that claims to provide your Beats case "full body protection" from accidental drops and scratches. It has a tight silicone seal and is easy to remove whenever needed. Your case will still fit comfortably in a pocket or other small spaces thanks to the case's lightweight and slim design. Compared to the Beats case alone, the case cover feels more gripping and easier to handle. In addition, the case comes with a sturdy carabiner clip that can be attached to your backpack or belt loop. The LiZHi Silicone Case comes in various vibrant colors and fits your style.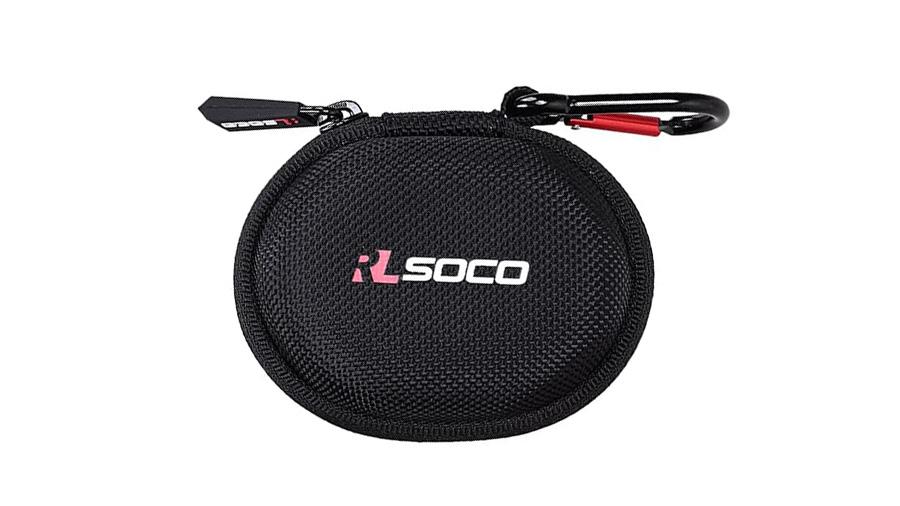 This clamshell-style protective case from RLSOCO perfectly encloses your Beats Studio Buds charging case. It has a small mesh pocket with enough space to carry your earbuds, charging cable, and replacement earbud tips. A reliable zipper keeps everything secure, so it's perfect for traveling or commuting to work. The RLSOCO Travel Case is made of an anti-shock rubber-like shell covered with fabric. You can choose from three different colors. Even better, it includes a carabiner clip to attach the case to your belt or backpack. No wireless charging is the only drawback, but that is not a big deal if you don't need it.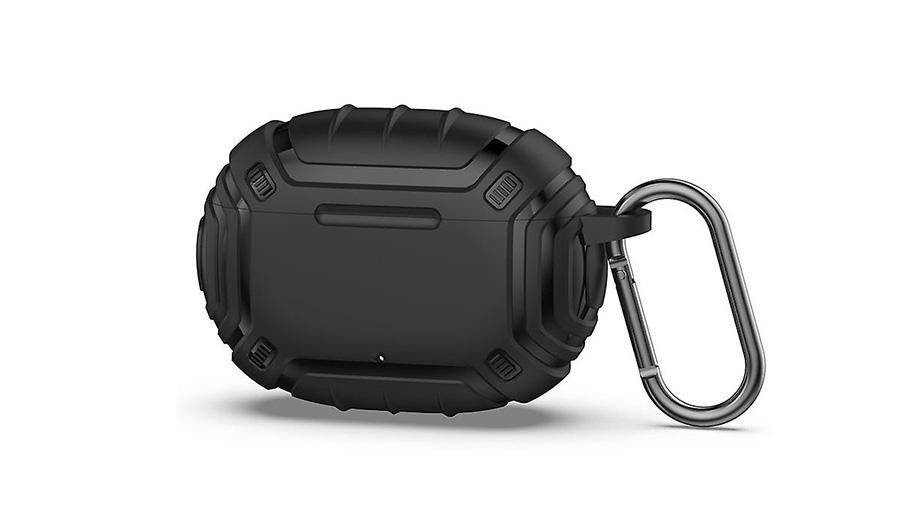 The JIML Full-Body Case offers top-notch protection against drops, scratches, and bumps. This case is incredibly durable because it is made of thermoplastic polyurethane (TPU) materials. Its anti-slip construction means it will not slip out of your hand easily. Unlike other cases that provide this level of protection, this hard shell case will fit firmly over your Beats Studio Buds case. Even better, you won't have to remove the case to charge your Buds. The JIML Full-Body Case has a strong carabiner clip and lanyard, making it simple to attach to your handbag, backpack, or belt.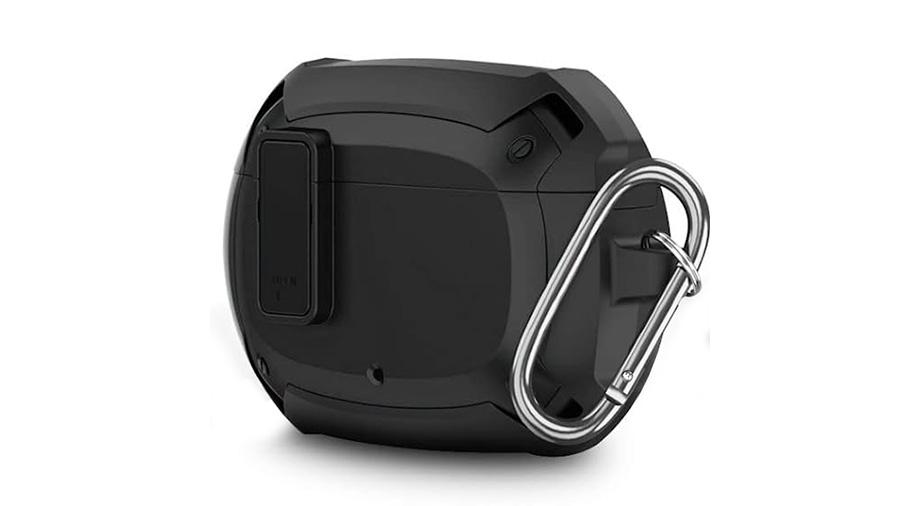 The Jiunai Protective Case offers protection and portability for your Beats Studio Buds. The tough PC/TPU exterior allows it to survive impacts easily and long drops while also making it abrasion resistant. Soft-touch silicone is used to line the interior, which protects your earbuds against water and dust. The side of the case offers improved grip, and a secure lock keeps your Beats Studio Buds closed at all times. Like most accessories with this level of security, the case has a carabiner that keeps it safe wherever you go. Its functionality is enhanced by its wireless charging ability and the visible LED charging light.
Frequently Asked Questions
Do Beats Studio Buds need a protective case?
It's a smart option if you frequently travel with your Beats Studio Buds. If dropped, the included charging case may sustain damage. They could easily fall out of your pockets if you are very active. The charging case does not have security locks, shock resistance, anti-slip features, or many attachment options that third-party protective cases offer.
Will Beats Studio Buds cases work with wireless charging pads?
While some cases allow wireless charging, others do not. Although we cannot guarantee it, most cases on our list support wireless charging.
Can Beats Studio Buds charging cases be damaged by water?
The latest versions of Beats Studio Buds have an IPX4 rating, meaning they are water-resistant but not waterproof. The charging case, however, is not water resistant, so it cannot be submerged in water or exposed to heavy sweating. A protective case can improve the device's water resistance by keeping out moisture and dust while shielding it from drops and shocks. Check out our article on how to repair muffled earbuds.
GadgetAudio.com is reader supported. We may earn a small commission from affiliate links in this article. As an Amazon Associate, we earn from qualifying purchases. Learn more.