AirPods 3 vs. AirPods Pro: Which Apple Earbuds Are Best?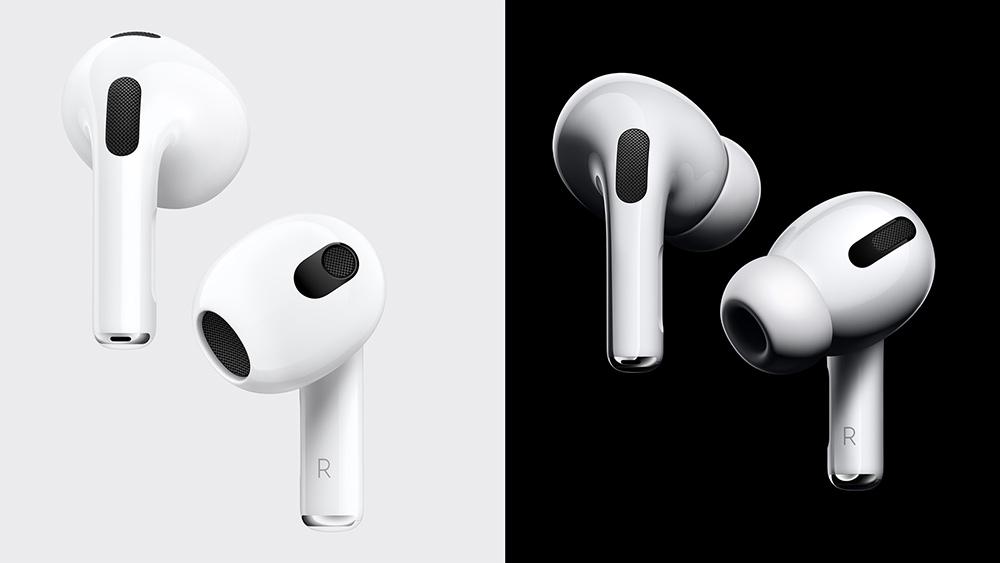 There's no doubt that Apple's AirPods is one of the most popular wireless earbuds on the market today. With its sleek design and user-friendly features, it's easy to see why so many people have fallen in love with them. If you are in the market for a new pair of AirPods, you're probably wondering which ones to buy. Two popular options are AirPods 3 and AirPods Pro.
Let's take a look at what makes these earbuds so great and see whether or not they're worth the asking price. We'll look at the fit, sound quality, battery life, and more. Most importantly, we'll examine their noise cancellation capabilities and see if they live up to their hype.
What is the difference between AirPods 3 and AirPods Pro? The differences between the two models come down to these deciding factors:
Fit & Comfort: How they fit and feel in your ears.
Controls: Ease of playback controls built into the stem.
Sound Quality: Which AirPods are best for audio and voice calls.
Noise Cancellation: If you want noise-canceling feature or not.
Other Features: Battery life, spatial audio, Siri, and more.
Price: The AirPods 3 is $179, and the AirPods Pro are $249.
AirPods 3 vs. AirPods Pro: Fit and Comfort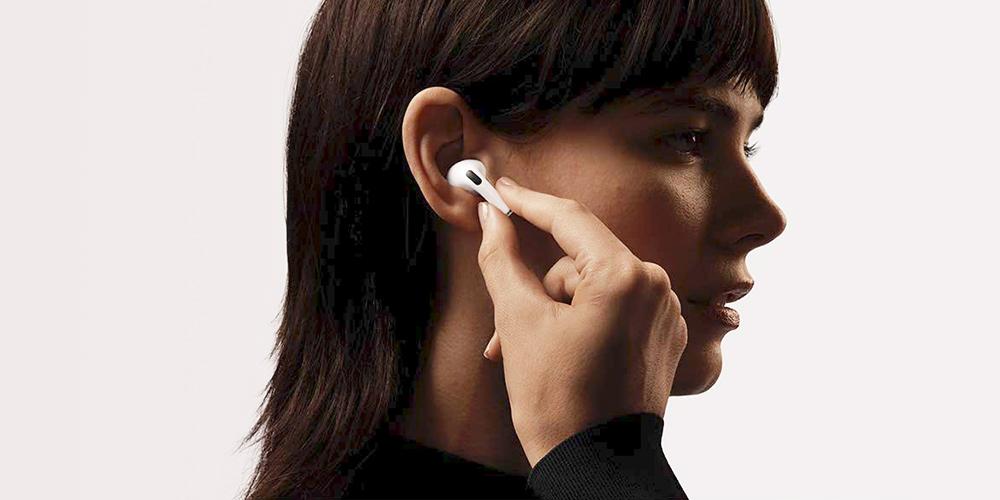 When it comes to wireless earbuds, fit and comfort are personal choices. By providing interchangeable ear tips, the AirPods Pro strives to overcome the problem of the one-size-fits-all model. The Pro comes with silicone ear tips in three different sizes: small, medium, and large. If your ear canals are small, the tips may not give you the snug fit you require. For a more secure fit, you should consider purchasing foam tips. They give you the added benefit of creating a good seal and providing an additional sound barrier.
If you don't like in-ear headphones and are concerned that the extra pressure of silicone ear tips may make them uncomfortable, skip the AirPods Pro and opt for the AirPods (3rd Generation) aka AirPods 3. They have about the exact same fit as the first and second-generation AirPods. They rest in the outer ear rather than the ear canal and, as a result, may be more comfortable. The design does, however, differ slightly from previous AirPods.
The AirPods (3rd generation) has a more contoured design than its predecessor. It fits snug inside small ears. In terms of comfort, I've experienced no problems. I've been able to wear them for long periods without experiencing any discomfort. However, some people will have the complete opposite experience with Apple's one-size-fits-all design. I've gone jogging with them and found that one earbud fits nicely while the other requires some minor adjustment to feel secure. Of course, your experience may be different depending on the size and shape of your outer ear.
AirPods 3 vs. AirPods Pro: Touch Controls
Both AirPods have highly similar controls. The stems are shorter than any previous AirPods from Apple. People with longer hair may find this helpful because they are less likely to flick the earbuds out of their ears accidentally. The way you operate the earbuds is even more important. They work with the help of a force sensor. Both AirPods use a clickable stem that allows you to change tracks, answer calls, and play and pause music.
When I need to touch the stem, I find the AirPods Pro's design to be the most useful. Simply put, the interchangeable tip feels more secure. As a result, when I click the stem, I don't move the earbud as much as when I use the AirPods 3. The Pro doesn't move when I'm clicking, changing tracks, and so on.
AirPods 3 vs. AirPods Pro: Sound Quality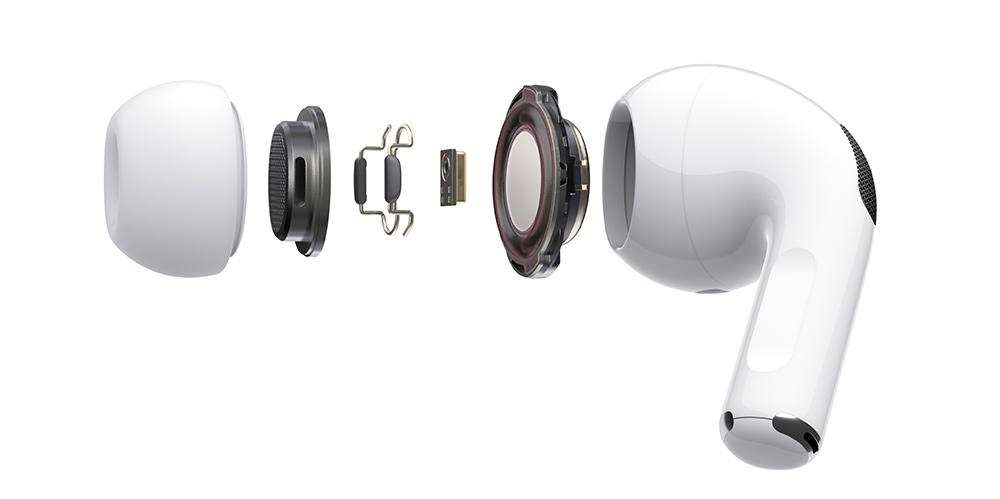 Sound quality is a major aspect of any wireless earbud. Find out how to fix muffled AirPods. Overall, I was blown away by how similar the AirPods Pro and AirPods 3 sounded. Both AirPods functioned nicely when I listened to various musical genres, but there was a clear winner.
I listened to pop music tracks with many synthesized instruments while wearing the AirPods Pro. I noticed that it sounded slightly richer and fuller in general than the AirPod 3. There was also a little more breathing room for the vocals. The same goes for female R&B vocals. I could hear some harsh sounds on vocals using the AirPods 3. On the AirPods Pro, the lyrics were cleaner. When listening to multi-instrumental funk and jazz, I could hear the brass section much more clearly on the Airpods Pro than on the Airpods 3. They still sounded great, but there wasn't quite as much definition.
In terms of bass, I felt the AirPods 3 to be a solid competitor to the AirPods Pro, which I enjoyed. I listened to hip-hop on both AirPods, and I could hear the bass thump. They both sounded great. The Adaptive EQ feature on both earbuds automatically changes your music's low and mid frequencies based on factors such as how well the earbuds fit in your ears. That's crucial to know if you're thinking about getting the AirPods 3. The Adaptive EQ can level the playing field.
AirPods 3 vs. AirPods Pro: Active Noise Cancellation

Whether or not you want active noise cancellation is another primary consideration. The AirPods Pro includes two noise-canceling layers. That is if you choose to think of it that way. The ear tip's seal creates the first layer of noise cancelation. It provides one layer of passive noise canceling by blocking some external sounds. Furthermore, the Pro's active noise cancellation filters out specific frequencies. It's handy for commuting and traveling by plane or mass transit.
Active noise cancellation isn't available on the AirPods 3. As a result, if you're in a noisy environment, you may need to turn up the volume a bit more to hear your audio. A transparency mode is available on the Pro. This mode helps you hear sounds from the outside world, allowing you to be more aware of your surroundings. There is no transparency mode on the AirPods 3. But, if you think about it, it's kind of by design because it doesn't have a seal. As a result, a lot more sound enters your ear, and therefore you don't need a transparency mode. Find out how the Samsung Galaxy Buds 2 Pro and AirPods Pro 2 compare.
AirPods 3 vs. AirPods Pro: Microphone Quality
When it comes to AirPods, one feature that you should not overlook is how the microphone performs. These days, an increasing amount of people are using their AirPods to converse on the phone. Fortunately, both the AirPods 3 and Pro have a great microphone. Both do an exceptional job of picking up the important frequency range of the human voice between 100Hz and 3000Hz.
The AirPods 3's call quality was good. The Pro, however, picked up more background noise. Considering that, you shouldn't have any issues with call quality. One feature I would like to see the next generation of AirPods include is Sidetone. The Sidetone feature allows you to hear your voice in the earbuds when speaking into the microphone. This feature enables you to regulate your voice and avoid speaking too loudly.
AirPods 3 vs. AirPods Pro: Battery Life

At a moderate or 50 volume level, the AirPods 3 will give you roughly 6 hours of total listening time. With transparency mode on, the AirPods Pro can last up to 5 hours, or four and a half hours, with active noise cancellation. However, that's Apple's test numbers. I discovered that the AirPods Pro may last closer to five hours with active noise cancellation in real-world tests. The cases themselves had an extra charge in them when they were brand new, just out of the box. The AirPods Pro has a total charge time of 24 hours. The AirPods 3 case has a total charge time of 30 hours. Both cases can be charged wirelessly using any standard Qi wireless charging pad.
AirPods 3 vs. AirPods Pro: Special Features
Now it's time to look at all of the other features that these earbuds have in common. It's more than you might think. If you choose the 3 over the Pro, you won't miss out on many extra features.
Siri
Apple's Siri voice assistant offers hands-free control. You can use voice commands, "Hey, Siri," and then "Send a message," "Play," or "Pause" music. Because none of these earbuds has a physical volume control, you can also instruct Siri to adjust the sound level. Another option is to have texts read to you in your ear and respond with your voice. It's the same on both models.
Spatial Audio and Dynamic Head Tracking
Another feature they have in common is spatial audio with Dolby Atmos. This feature gives you a virtual surround sound experience when listening to supported music, movies, and TV shows in certain apps. For action-adventure movies on Apple TV, I found that the AirPods Pro sounded a little more realistic than the AirPods 3. The Pro more accurately represented the audio position of moving objects than the 3. Another layer of spatial audio is dynamic head tracking, which opens up the possibility of having music virtually change positions when you move your head. Dynamic head tracking works well on both models.
Find My Feature
You can use the "Find My" feature to locate your AirPods on a map. When they're close and paired to your earbuds, you can also play a tone to assist you in discovering them. "Find My" is available on both the AirPods Pro and the AirPods 3. With this feature, you'll be able to view their last location, mark them as lost, receive things like separation alerts, and track their location nearby using the app on your phone.
Skin-Detect Sensor and Dual Optical Sensors
Both AirPods pause audio when you take one earbud out of your ear. You can also use them independently to listen to music or make phone calls. The AirPods 3 has additional functionality that the AirPods Pro does not. It's called a "skin-detect sensor." The sensor can tell if the AirPods are in your ear with pinpoint accuracy. It can detect if you're wearing your earbuds as opposed to them laying on a table or in your pocket. As a result, it's going to help save your battery life. If you put them in your pocket for a minute while doing something else, this feature will pause playback and help preserve overall battery life.
The AirPods Pro use dual optical sensors to detect if they are in a user's ear instead of skin-detect sensors. The optical sensors, while they functionally accomplish the same goal, can only determine when they are against a surface or covered up, rather than when they are precisely against the skin. This suggests that if you put an AirPods Pro earpiece in your pocket or on a flat surface, it could unintentionally resume playback. What other uses Apple has for the skin-detect sensor in the future will be interesting to see. Perhaps some future fitness applications?
IPX4
Let's take a look at the IPX4 certification of both earbuds. That means they are splash and water-resistant. The only difference in overall durability between the AirPods 3 and the AirPods Pro involves the cases. They appear to be the same. However, they are not. The MagSafe Charging Case for the AirPods 3 is water and sweat-resistant; however, the AirPods Pro case is not.
AirPods 3 vs. AirPods Pro: Which Is Better?
So there you have it; hopefully, you have enough information to choose if either the AirPods 3 or AirPods Pro is the best choice for you. So, is the AirPods 3 better than the AirPods Pro? If I had to choose, I would go with the AirPods Pro. I value the Pro's noise cancellation feature and prefer the ability to customize the fit of the actual earbuds with interchangeable tips. I find the third-party foam tips to be handy as well. Is the AirPods 3 worth it? The AirPods 3's call quality, on the other hand, is excellent. In my tests, it performed somewhat better than the AirPods Pro. So, if you value call quality above all else, that could be a deciding factor.
AirPods 3
AirPods Pro
Pros
Longer battery life
Skin-detect sensor
Sweat and water-resistant (IPX4) case
Impressive spatial audio
Wireless and MagSafe charging
Pros
Active Noise Cancellation (ANC)
Silicone ear tips (three sizes)
Audio transparency mode
Dual optical sensors
Conversation Boost
Cons
No Active Noise Cancellation (ANC)
No audio transparency mode
No interchangeable ear tips
Can get loose during workouts
Cons
More expensive than rivals
No skin-detect sensor
Battery life could be longer
No IPX4 case