How to Connect Phone to Projector: A Complete Guide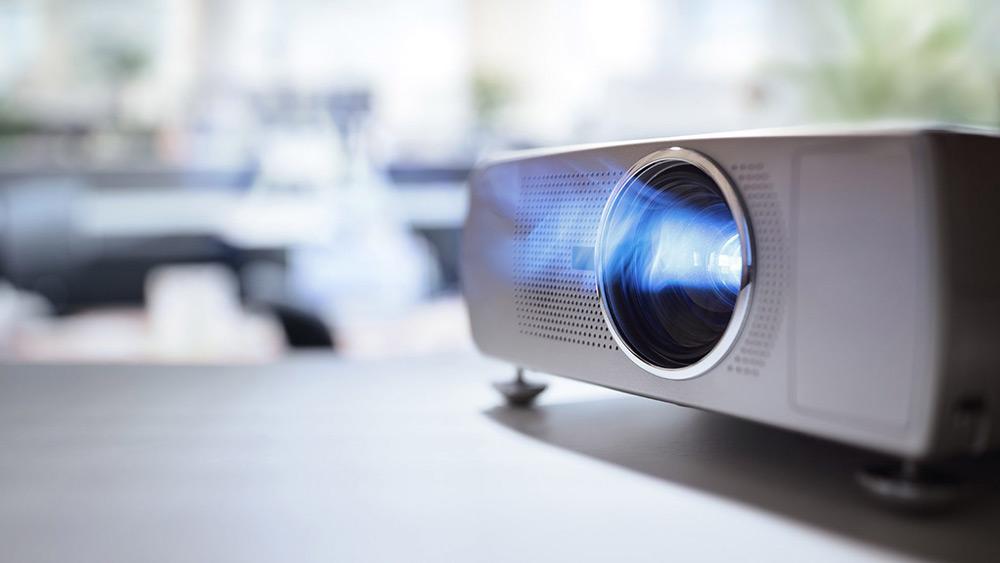 Projectors make an excellent alternative to television when projecting video or images to a large group of people in a classroom, conference, or business meeting. However, many people are unaware that connecting their phones to a projector is a quick and easy way to share their screens.
With only a few steps, you can share your screen with others at a large gathering to conduct a presentation or watch a movie. If you have an Android or iPhone, you can connect it to a projector in three ways: wirelessly, directly to the projector via an HDMI cable, or through an Apple TV.
How to Connect Phone to Projector
To connect your Android phone to a projector wirelessly, it must support "Multi-Screen/Wireless" display. The projector must support "Screen Mirroring" or have an HDMI port for a cable connection.
First, turn on the projector.
Go to Input Source (you can use the projector or the remote).
Scroll down to Screen Mirroring and hit ok.
You will see Screen Mirroring for Android System.
On your Andriod phone, open the Quick Settings panel by swiping down from the top of the screen.
Enable Wi-Fi if you plan to live stream content like Netflix to the projector.
Active the "Screen Sharing" function. Samsung's screen sharing app is called "SmartThings."
Wait for a connection. Your phone will search for the projector.
Select the name of your projector from the search results.
After a successful connection, the projector will mirror your phone's screen on the wall or projector screen.
How to Connect iPhone to Projector
To connect your iPhone to a projector, you'll need a Lightning to HDMI adaptor. We strongly recommend using the official Apple Lightning Digital AV Adapter, as a third-party adapter may become unusable after a security update.
First, turn on the projector.
Now, plug the HDMI cable into the projector while the projector is turning on.
Sometimes there are multiple inputs on a projector. Use HDMI input one unless there's an issue with that input.
Next, attach the HDMI cable to the Apple Lightning Digital AV Adapter and connect it to the bottom of the iPhone.
Once you've established a connection, it may take a few seconds for the projector to recognize your phone.
If your phone is locked, the projector screen will turn black. The image will reappear when you unlock your phone.
It is important to note that audio will come out of your iPhone through the HDMI cable into the back of the projector by default. Audio has to pass through the projector because iPhones no longer have a headphone jack, and the Lightning port is in use. You'll have to use the projector's built-in speakers or the 3.5 mm audio output.
Related: How To Turn Off Headphone Safety On iPhone
How to Connect iPhone to Projector Wirelessly
To connect your iPhone to a projector wirelessly, you'll need an Apple TV with an HDMI port. You can use Screen Mirroring to share content from your iPhone to your Apple TV.
Connect an HDMI cable to the Apple TV and the opposite end to the projector.
Use the appropriate adaptor if your projector does not have an HDMI port.
Power on both devices.
Access the menu and select HDMI as the source using the projector's remote.
Make sure your Apple TV and iPhone are both on the same Wi-Fi network.
On your iPhone, head over to Control Center and tap Screen Mirroring.
To stop mirroring your iPhone, open Control Center, tap Screen Mirroring, then tap Stop Mirroring. Alternatively, use the Apple TV remote's menu button. With a Panasonic projector, you can use the Panasonic Wireless Projector app for iOS.
Can't Connect iPhone to Projector
Here are some troubleshooting tips if you're still having problems connecting your iPhone to a projector. If the projector does not show your iPhone within about five or 10 seconds try using the input select button. Most projectors have an input select button that automatically searches all the different inputs on the back of the projector. The projector will find the one you plugged into, and it will appear on the screen.
If that doesn't work, please keep in mind that HDMI cables are not locking connectors. Sometimes they can become loose, and they fall out. Double-check that everything is tightly connected. If you're still having issues, restart your phone and projector. That should resolve the problem.