Bluehost Review 2023: Features and Performance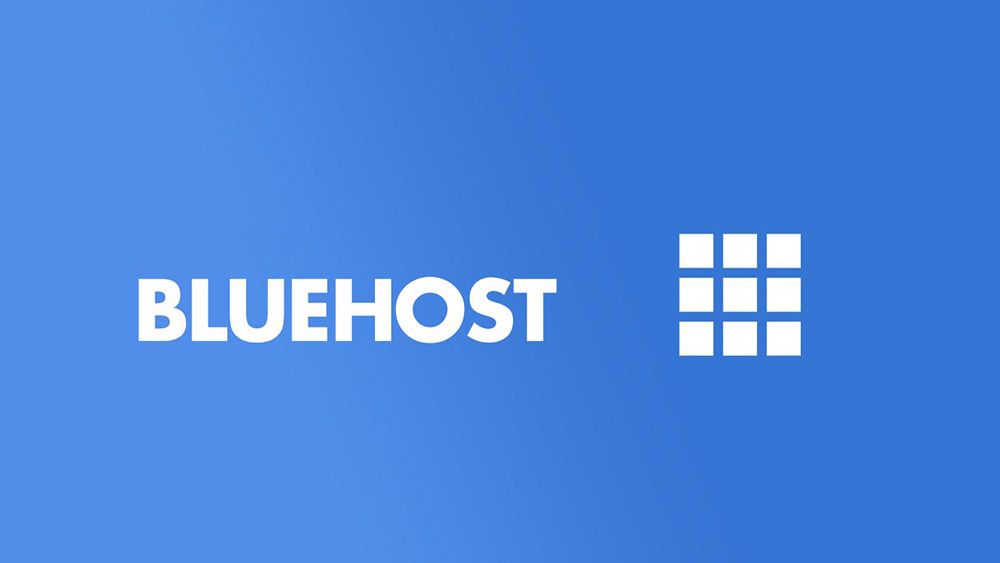 Bluehost is one of the most popular website hosting providers online. The company has made a name for itself by being officially recommended by WordPress and being a beginner-friendly place to start your website.
Bluehost strikes a balance between price and features, with plans suitable for anyone building a WordPress blog, website, or online store.
If you're looking for web hosting that offers reliability, ease of use, and affordable services, Bluehost should definitely be considered. However, there are a few things to consider. Here's what you should know.
Pros
30-day money-back guarantee
Wide variety of plans for all needs
Recommended by WordPress
24/7 phone and live chat support
Cons
No cloud hosting plans
No uptime guarantee
No month-to-month plans
No Windows servers
Bluehost Pricing
Since being founded in 2003, Bluehost has hosted over 2 million websites worldwide. The company's most affordable plan is Shared hosting. For websites of all sizes, Bluehost offers a variety of web hosting plans, including Shared, VPS, and Dedicated options. The company's introductory offer is very attractive.
When you sign up for the Shared hosting plan. You can choose a one-year (12 months) or three-year (36 months) term at a reduced rate.
Here's the cost break down for the Shared hosting:
| SHARED HOSTING | Basic | Plus | Choice Plus | Pro |
| --- | --- | --- | --- | --- |
| Monthly introductory rate | $4.00 | $6.70 | $7.38 | $18.89 |
| One-year term monthly renewal rate | $14.89 | $20.30 | $27.08 | $39.27 |
| Three-year term monthly renewal rate | $13.53 | $18.95 | $25.72 | $36.56 |
Bluehost's Basic plan comes with one website, 10 GB SSD storage, and one free domain for one year. The Plus plan offers 20 GB SSD storage, unlimited websites, and one free domain for one year. The Choice Plus plan adds domain privacy and pro tools like a staging site, which functions as a bridge between your website's testing and live versions. The Pro plan includes all of this and a dedicated IP address.
Bluehost offers low introductory prices; however, it's important to remember that all plans automatically renew at the standard price. As a result, you can anticipate paying more each month for a renewed one-year plan once your initial term has ended. Keep in mind that annual costs for all terms are paid upfront, even though Bluehost provides pricing at a monthly rate.
Bluehost Pricing vs Competitor Pricing
In terms of price, Bluehost offers an affordable one-year hosting plan. Even though the company does not offer monthly plans like many other web hosting services, it still has one of the best prices on the market.
| | Bluehost | GoDaddy |
| --- | --- | --- |
| Cost for month-by-month shared-hosting plan | Month-by-month plans not available | Month-by-month plans not available |
| Costs for one-year shared-hosting plan | $4.00/mo | $4.19/mo |
| Money back guarantee period | 30 days | 30 days |
The 30-day money-back guarantee offered by Bluehost is common for web hosting providers. However, there are outliers, like InMotion Hosting, which provides a 90-day money-back guarantee.
Bluehost's basic package comes with 10 GB of SSD storage. Although this is less than the competition, it is still a standard package and should provide more than enough storage for one website. Additionally, the company's Plus plan offers double the storage.
Bluehost Hosting Plans
It should go without saying that only you can decide what web hosting plan is best for your website. We can, however, guide you in the right direction. Bluehost offers various hosting packages for websites of all shapes and sizes, including Shared, Websites, WordPress Hosting, WP Pro, VPS, WooCommerce, and Dedicated.
To help you select the best option for your budget, we've listed the various plans and features along with suggestions on who each one is best for.
Shared hosting: Shared hosting is the best way to start a blog or small site with low traffic volume. With shared hosting, a website shares a server with other websites.
WordPress hosting: WordPress plans are designed specifically for a WordPress-powered blog, website, or online store. Bluehost is optimized to run WordPress and has been recommended by them since 2005.
WooCommerce hosting: WooCommerce is a customizable eCommerce platform built on WordPress. WooCommerce hosting offers you all the necessary features to start your online store.
VPS hosting: VPS (Virtual Private Server) hosting is for small-to-medium-sized business and eCommerce websites. This type of hosting gives your site a virtual dedicated space in a shared server environment.
Dedicated hosting: With dedicated hosting, an entire server is set aside for your exclusive use. This means you have complete control over the configuration and administration of any sites parked on that server. The downside is that you are in charge of server maintenance.
Along with their hosting plans, Bluehost provides an easy-to-use cPanel to ensure your learning curve is as small as possible. It also provides a customized version of the cPanel hosting dashboard for more advanced options.
Along with their hosting plans, Bluehost provides an all-in-one dashboard and an easy-to-navigate cPanel to ensure your learning curve is as small as possible.
Who Is Bluehost Best For?
Bluehost is best for beginners building their first or second website or blog. If you're a beginner, Bluehost helps you to accomplish your goals without stressing over technical details.
Bluehost assists customers in lowering their learning curve and launching their website with less downtime, offering a user-friendly dashboard and a variety of customer support options.
On the other hand, consider other options first if you're looking to launch an eCommerce store with many products that require dedicated hosting and a fast server.
Frequently Asked Questions (FAQs)
What is web hosting?
Websites require web hosting to be accessible online. Web hosting is a service that enables anyone to put a website on the internet. When establishing a website using WordPress, you must acquire web hosting from a web hosting company. Some content management systems (CMS) include web hosting as part of their monthly subscription.
Is WordPress free with Bluehost?
WordPress hosting from Bluehost is available for a low introductory price for a one-year plan. When you purchase this plan with Bluehost, WordPress is installed immediately. Additionally, Bluehost offers a Managed WordPress package that features dynamic scalability to guarantee that your website maintains its speed even as traffic grows.
Is Bluehost good for beginners?
Yes, Bluehost is great for beginners. It works well for both new and experienced website developers. Because WordPress is popular among new website owners, Bluehost offers an easy-to-use WordPress hosting plan.
Can I cancel Bluehost anytime?
Bluehost offers a 30-day money-back guarantee. You can cancel your plan anytime, but after 30 days, you will no longer be eligible for a refund.
What are the best types of web hosting plans?
Although there are many other types of web hosting services, shared, VPS (virtual private server), and dedicated hosting are the most popular. The most common option is shared because it is also the least expensive. However, prominent and well-known websites prefer VPS and dedicated hosting because they provide greater security and improved website speed.
How do I select the best web hosting services?
Consider several criteria while selecting the best web hosting services for your business. The size, traffic, and objectives of your website are among the most crucial. The hosting you require, shared, VPS, or dedicated hosting, should also be considered. The hosting service should offer extra features you want, like a free domain name or email. Finally, you should know whether or not they support your preferred methods of contact, such as live chat, phone, or email.
Editorial Note: We may earn a commission from partner links at no additional cost to you. Commissions do not affect our editors' opinions or evaluations. Learn more.